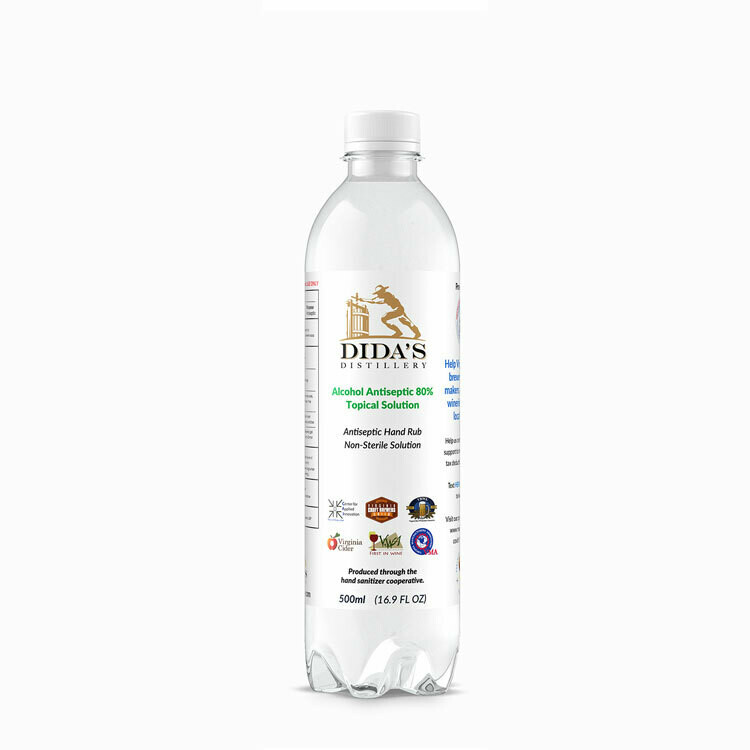 Hand Sanitizer - 4 pack of 16.9oz bottles
SKU 500mlx4
Product Details
*Lab tested to meet FDA standards - NOT MADE FROM METHANOL.
*80% organic denatured alcohol (made from corn)
*100% "Made in the USA".
*Liquid - not gel. Convenient for use with spray bottles + paper towel to make instant "sanitizer wipes".
*This 80% liquid has higher efficacy than lower alcohol gels, but only if it has proper contact time: this means you need to be liberal with each application, and get your hands "wet" with it. Studies show that higher alcohol without added ingredients are superior to lower alcohol gels, but only if you use the proper amount - so apply liberally!
*WASH YOUR HANDS! Soap and water is MORE EFFECTIVE than hand sanitizer - this product is for when soap and water isn't available, such as when you're filling up the tank at the gas station, entering or exiting a store, etc.
*Exceeds CDC recommendation for 60% alcohol; meets WHO and FDA guidelines/specifications.
*Produced in an FDA registered facility.
*World Health Organization (WHO) approved formula.
*Environmentally friendly, 100% recyclable packaging.
*Bottle neck: 28-400 thread-type; accepts many of the most common sprayers, pump tops, and other dispensers.
*All bottles include free "flip top" dispenser - basically turns it into a "squirt" bottle. Ships with white screw-cap lid on all 4 bottles + 4 flip-top screw cap replacement lids included in box.

Contact us for volume discounts
Save this product for later